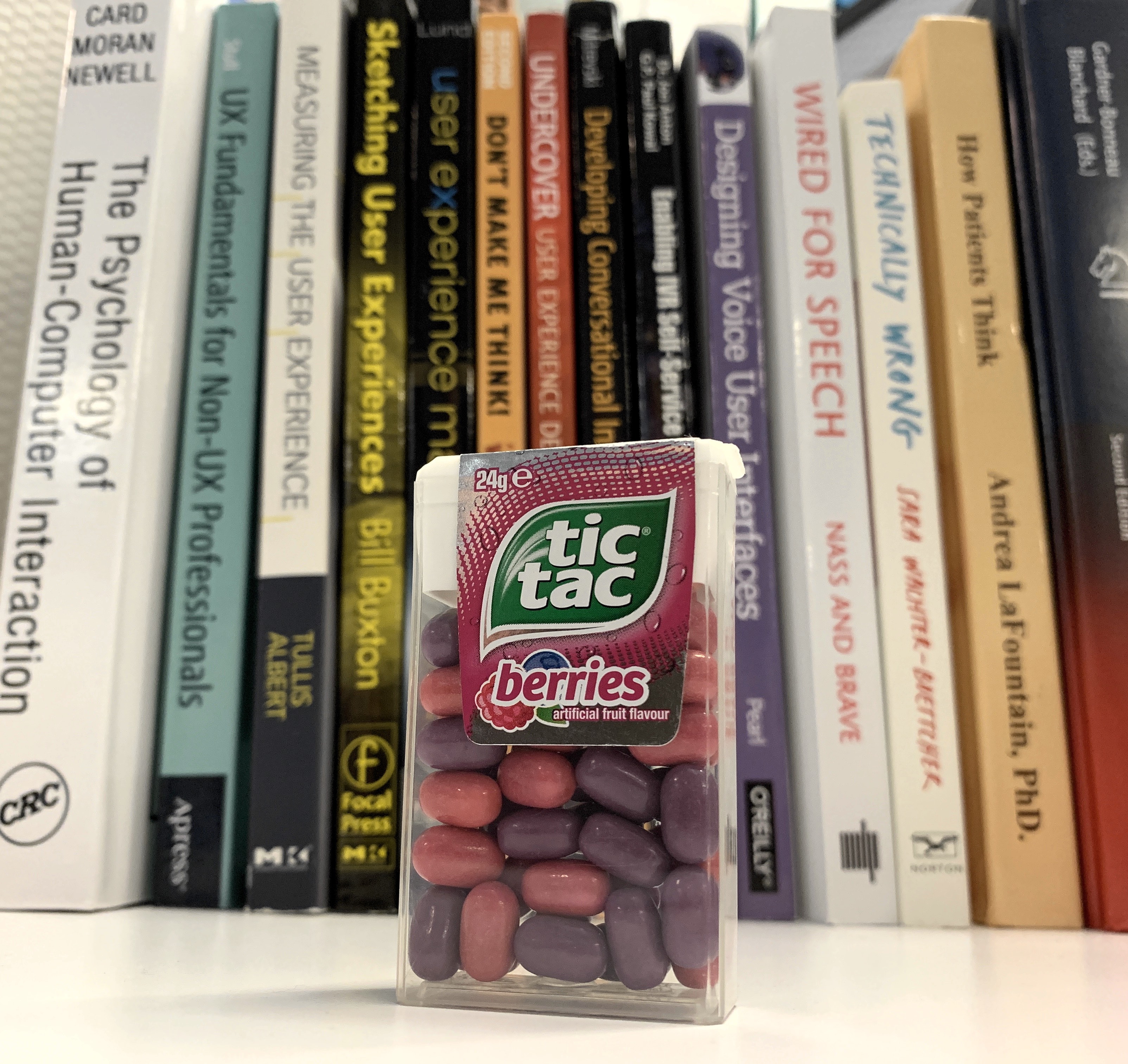 Heyhey, it's #TicTacTuesday!! The 120th variety added to the Tic Tac collection: Berries. This elusive pack comes to us from Australia, sent by my friend Trist Ethan Curless who found them while on tour with his little singing group The Manhattan Transfer. I had seen this variety for a while online but could only buy them by the case. Thanks for thinking of me, Trist!
This flavor mix contains raspberry & blueberry, and the combination is very refreshing. Both flavors taste fairly typical of artificial flavoring. The raspberry does have a "darker" flavor, something a bit deeper than the brighter "blue raspberry" that candies often use. The blueberry could taste of bit more realistic or at least get to that realistic taste a bit sooner. It comes right at the end of the candy and you're finally like, "Oh, okay it's blueberry." The taste lingers for a bit in your throat and it sort of coats the mouth.
I imagine these are fairly common in Australia, so if you're there I'd recommend picking up a pack, they're pretty tasty!
Rating: 4/5